Used Cars In stock
Adjust finance options to tailor the monthly repayments to suit your requirements. Find out more about Poor Credit.
49 Monthly Payments

£360

Total Price

£18,530

Customer Deposit

£0

Amount of Credit

£18,530

Apr

13.6%

Term

49 months

Total Amount Payable

£25,578

Fixed Rate of Interest

12.18%

Annual Mileage

8,000

Optional Final Payment

£8,272
Kia has models which can suit anyone, if you commute in the city then the Kia Picanto or Rio could be for you. If you need space for you family or looking to tow a trailer then the Kia Sportage or Sorento might be the correct choice. For a sporty experience the Kia Stinger would be it or if you are looking for an electric car the Kia Soul or EV6.
The name Kia means to arise out of Asia, that statement is certainly true of the car brand. Based in Seoul, Kia is the oldest car producer in Korea and second only to Hyundai in terms of production numbers.
Find out why the Kia Optima Sportswagon would be an amazing contender when looking for a value family estate!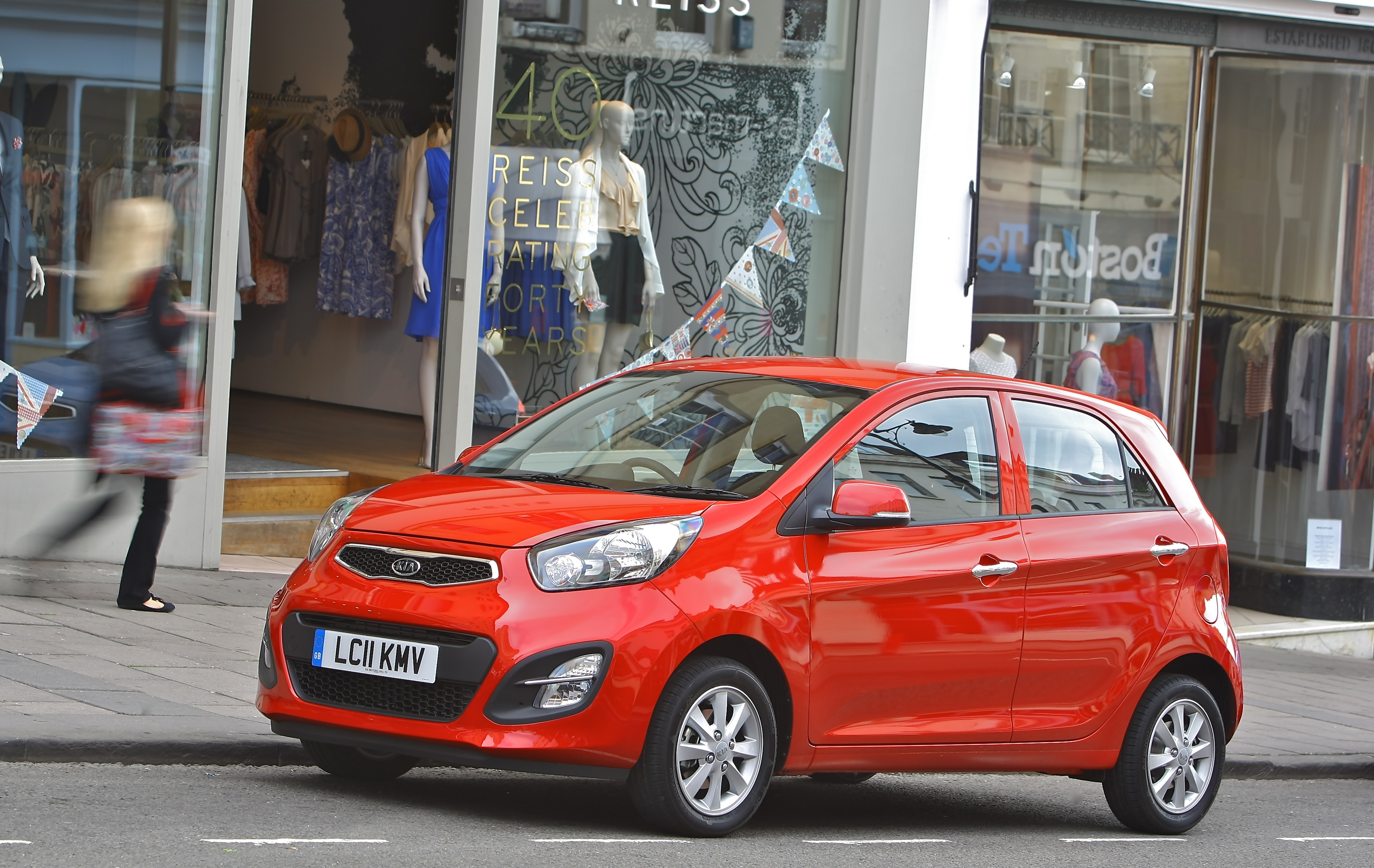 Used Kia Models
Kia Picanto
The Kia Picanto is a stylish and compact vehicle that is packed with features that are sure to impress. From its sleek exterior design to its comfortable and practical interior, this car is the perfect choice for anyone who is looking for a car that is both fun to drive and practical for their daily needs. Some of the most impressive features of the Kia Picanto include its fuel-efficient engine, easy-to-use infotainment system, and advanced safety features. With all of these benefits and more, it's no wonder that the Kia Picanto is one of the most popular cars on the market today. Whether you're a city dweller looking for a car that is easy to maneuver and park, or a family looking for a reliable and practical car to take on road trips, the Kia Picanto is the perfect choice for you.
Kia Sportage
The Kia Sportage has become a popular choice amongst car buyers due to its comfort and reliability. Not only is it equipped with heated front seats, the noise-reduction technology paired with the Ride and Handling suspension makes for an incredibly smooth yet safe drive. An impressive engine ensures customers get plenty of power while fuel economy measurements remain in check. And although the interior is surprisingly spacious, the exterior's modern look still manages to provide superior aerodynamics, reducing dust build up and improving visibility. With all these features combined, it's no wonder why drivers have fallen in love with the Kia Sportage, gaining them access to a reliable and luxurious vehicle perfect for any journey.
Whether it's the compact Picanto city car that takes your fancy, or you prefer the extra space of the Sportage 4X4, our Used Kia cars always prove a popular hit.
A steady stream of strong contenders in every category of the market from compact to SUVs has propelled Kia to worldwide acclaim. The constant flow of decent motors has seen the company's trophy cabinet bulge of late.
In 2018 alone Kia raked in over 20 accolades many of which coming in honour of the Sportage which took top spot in the Diesel Car Used Car Top 50 Best Large SUV category. It's easy to see the reasons behind the Sportage's success, when you consider its excellent fuel consumption and the plethora of great tech waiting inside too.
Have you been looking for a Hybrid Kia car but can't find the right one? Look no further, as we now have a blog all about the Kia e-Niro!