What is it?
Think of electric car ownership and you might first of all consider the clever technology that powers EVs before turning your mind to the 'range anxiety' we've all read so much about.
That's about to change, however, thanks to the South Korean pairing of Kia and Hyundai, both of whom have been busy developing models that offer 300-odd miles of emission-free electric motoring. The e-Niro is Kia's offering.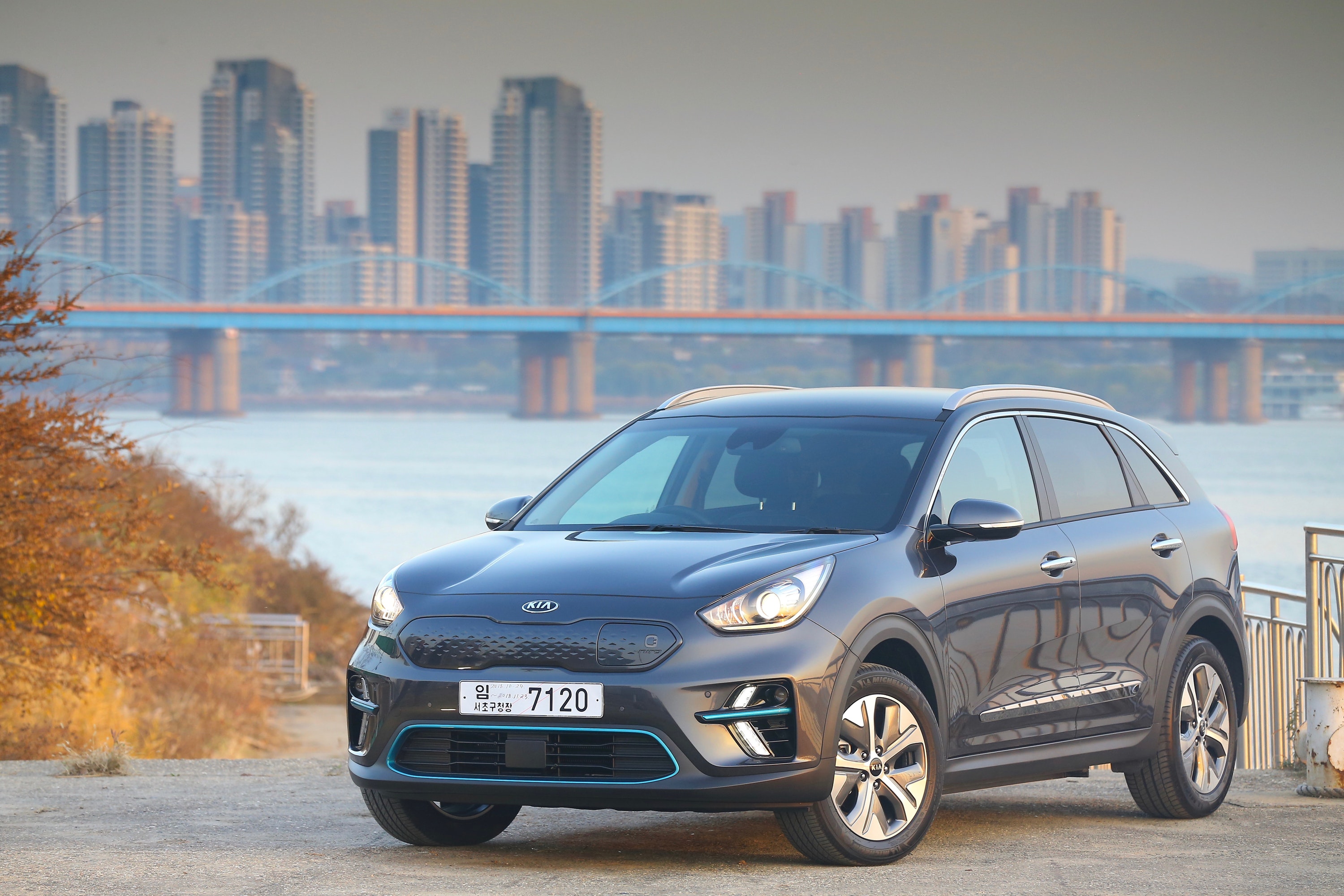 The manufacturer's second globally sold electric vehicle after the Soul EV, it will go on sale next April and has been designed to incorporate the practicality and appeal of a compact crossover in a sleek and uber-modern body. As well as the breakthrough EV technology, design tweaks both inside and out distinguish it from sister cars in the Kia Niro family, namely the Hybrid and Plug-in Hybrid.
---
What's new?
Is the e-Niro a completely new car? It's similar in some ways to its siblings but its next-generation electric powertrain really is something for Kia to shout about – the official 'combined cycle' figure of 282 miles on a single charge is pretty impressive. (Kia had claimed a figure of 301 miles but that number was reduced after 'incorrect testing methodology' was used. The manufacturer wasn't to blame for that, we hasten to add.)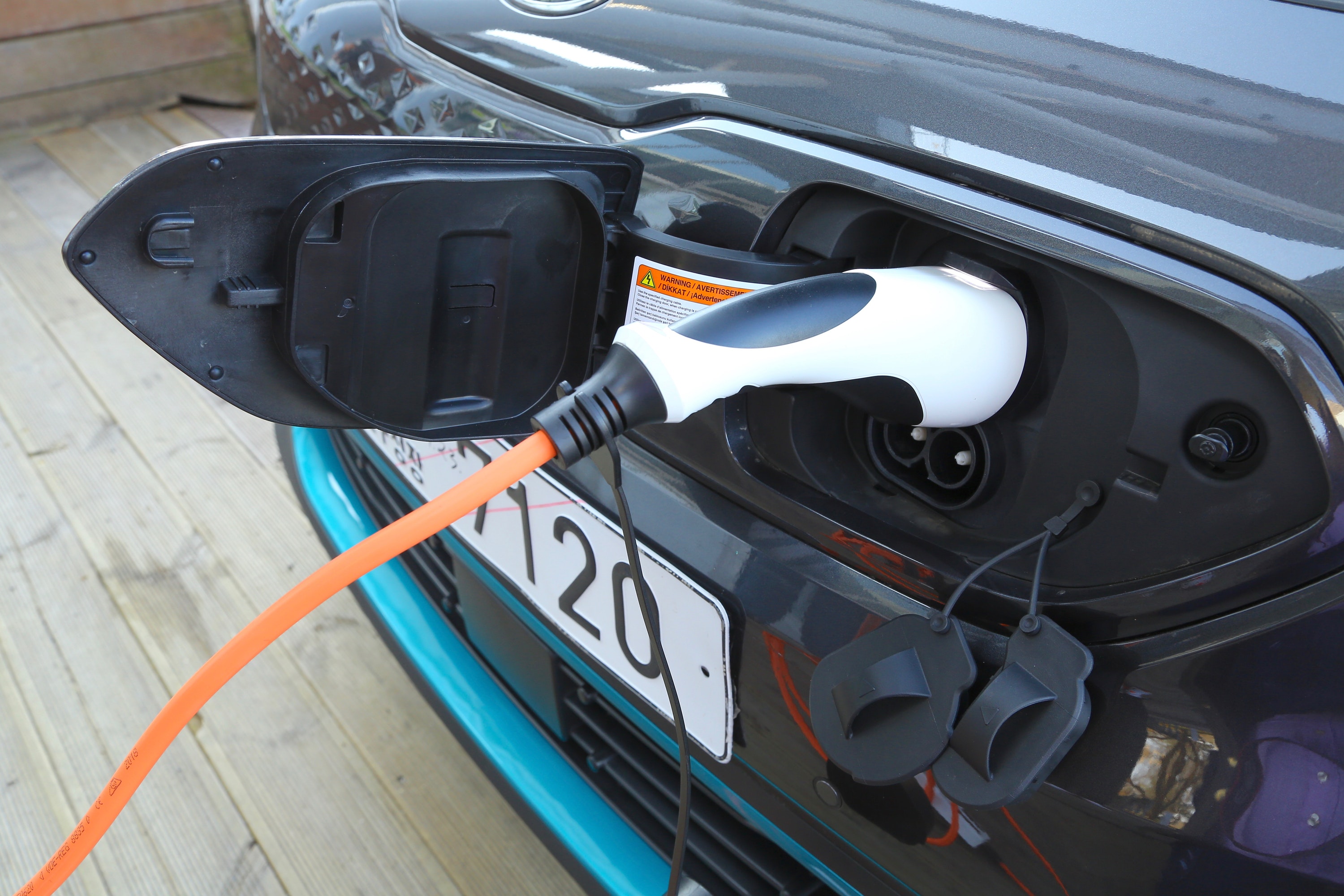 As well as its futuristic powertrain, the e-Niro offers drivers a range of Kia's Advanced Driver Assistance Systems, supporting motorists in a range of driving conditions to reduce the risk of collision.
---
What's under the bonnet?
The e-Niro is equipped with a high-capacity 64kWh lithium-ion polymer battery pack. While it can deliver a driving range of 282 miles on the combined cycle, on the urban cycle that figure rises to a hefty 382 miles. The battery pack is paired with a 201bhp (150kW) motor, producing 395Nm of torque. This enables the car to accelerate from 0-60mph in just 7.5 seconds. Like the Niro Hybrid and Plug-in Hybrid variants, the new electric model is front-wheel drive.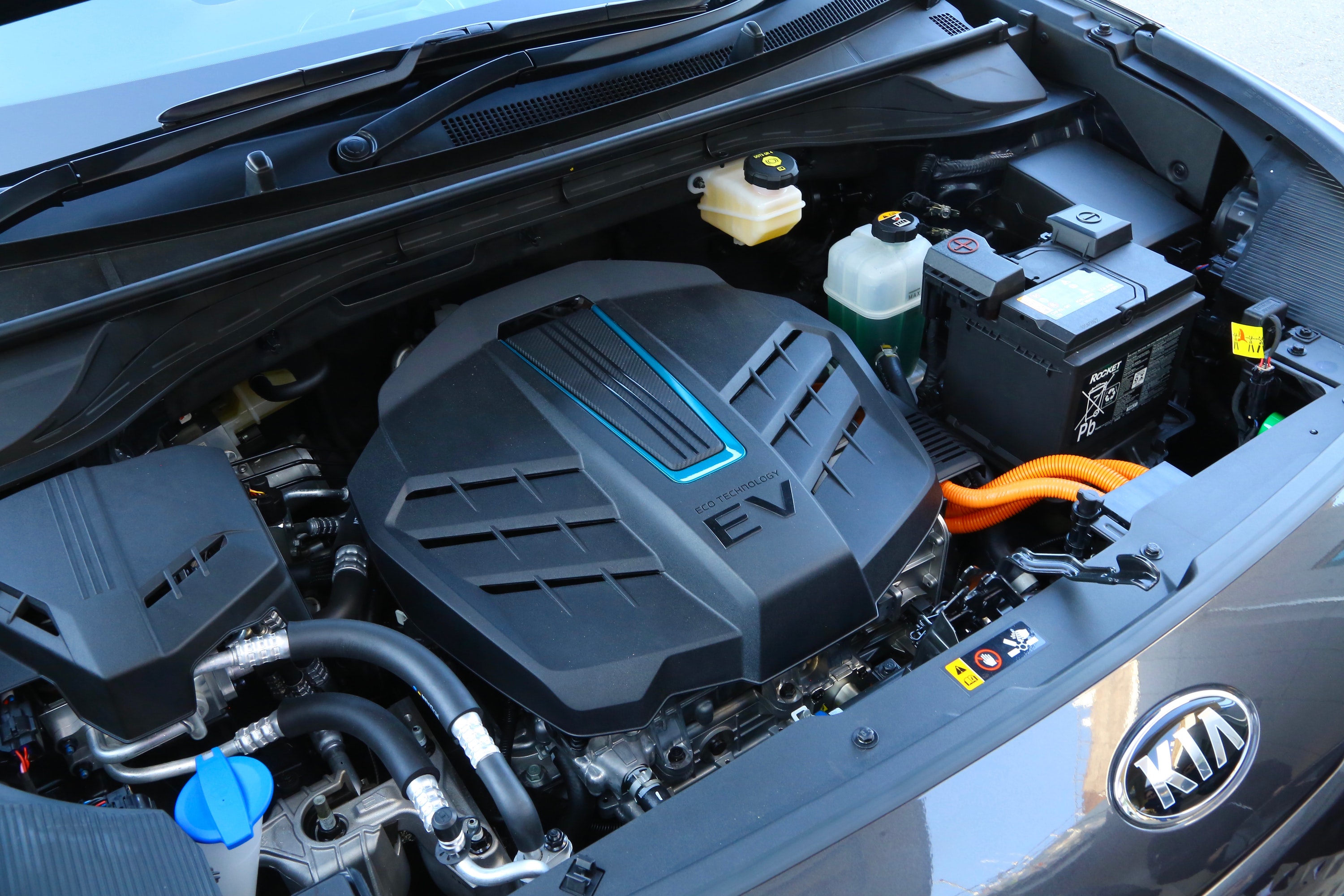 Regenerative braking technology allows the e-Niro to harvest kinetic energy and recharge the battery pack while coasting or braking, while the Eco Driving Assist System (Eco DAS) provides the driver with guidance on how to drive more efficiently. The e-Niro can be recharged to 80 per cent battery life in just 54 minutes using a 100kW charger, and with a 50kW charger, the battery can be replenished to 80 per cent in 75 minutes
---
What's it like to drive?
Driving the e-Niro is a genuine pleasure. Our test route around the Seoul area of South Korea took us on rural backroads, modern highways plus everything in between and the car handled it all with poise and precision.
Particularly reassuring was the car's responsiveness in busy city traffic and even doing a U-turn in something akin to the M25 was a breeze (seemingly a perfectly legal manoeuvre in South Korea, by the way).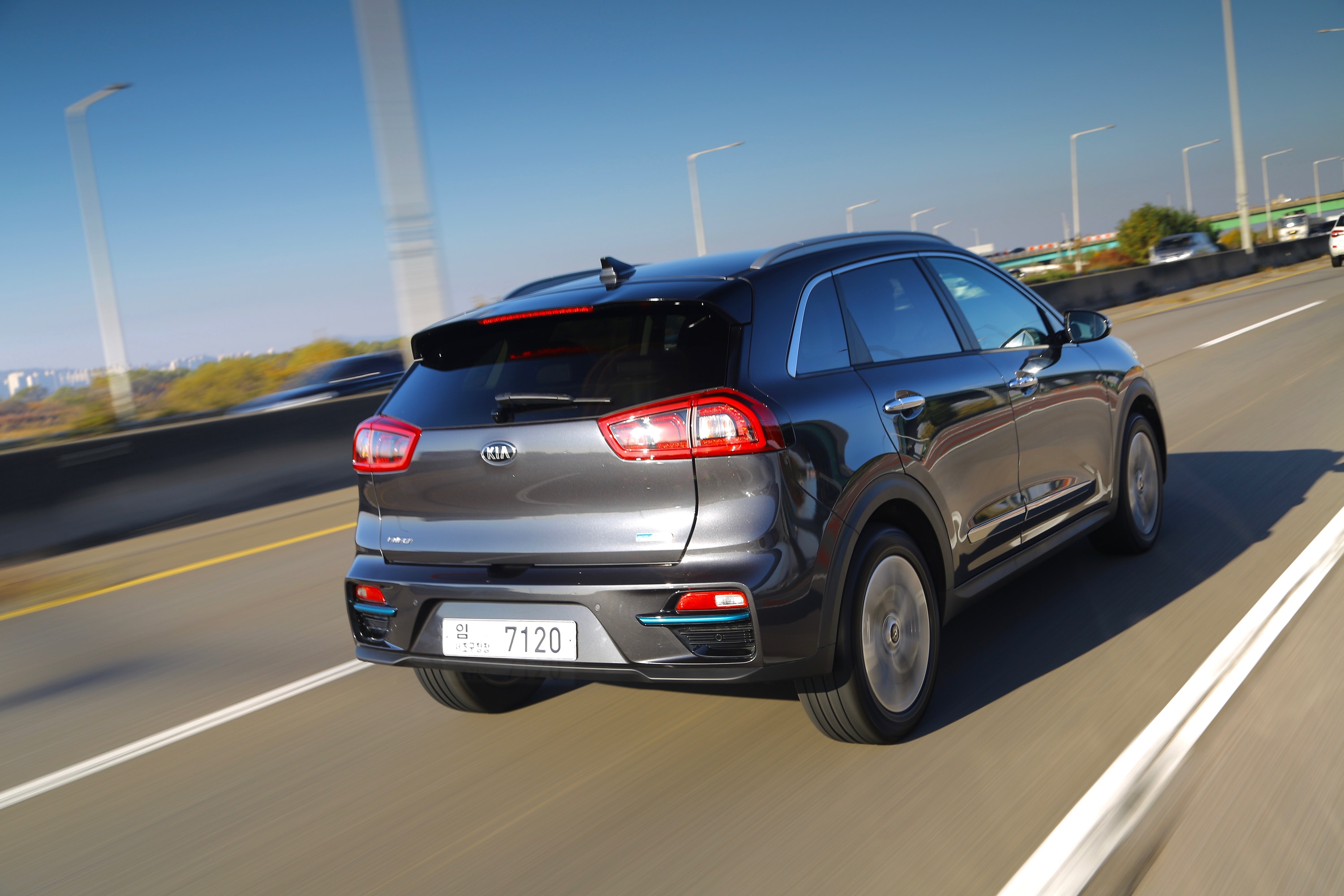 Overtaking is straightforward, thanks to the instantaneous delivery of bags of torque when you put your foot down, while visibility is good when it comes to reversing and parking. What helps the e-Niro feel particularly sure-footed is its low centre of gravity – and that's largely because of its chunky battery pack.
---
How does it look?
We've got no problem with the way the car looks. It is, unsurprisingly, more or less the same on the outside as its Hybrid and Plug-in Hybrid Niro siblings – but there are a few differences, some of which are to do with the fact it's an EV.
At the front, its closed 'tiger-nose' grille design features an integrated charging port, while redesigned air intakes and new arrowhead-shaped LED daytime running lights combine with blue trim highlights to help the car stand out.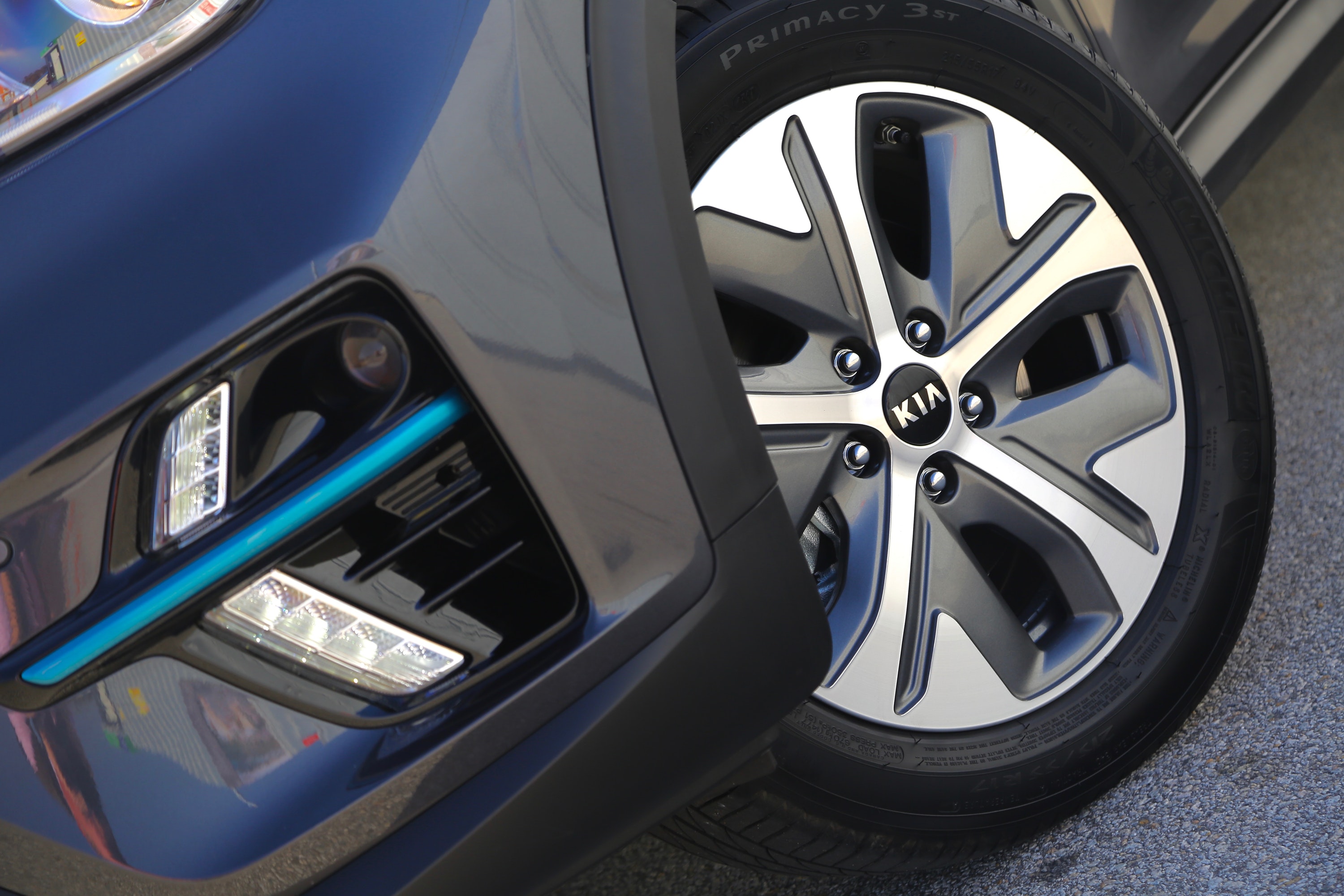 At the back, a redesigned rear bumper features similar blue trim highlights. Maybe EVs will one day become so 'normalised' that manufacturers won't bother with styling cues such as that any more.
The car is available in five paint colours, including Pluto Brown – a shade unique to the e-Niro.
---
What's it like inside?
The cabin is a pretty cool place to be – perhaps not the most jaw-dropping automotive interior we've ever sat in but overall we've no complaints. Black leather upholstery, an eight-way power-adjustable driver's seat, heated front seats and steering wheel all come fitted to the car, alongside a leather-trimmed steering wheel, gear lever and armrests.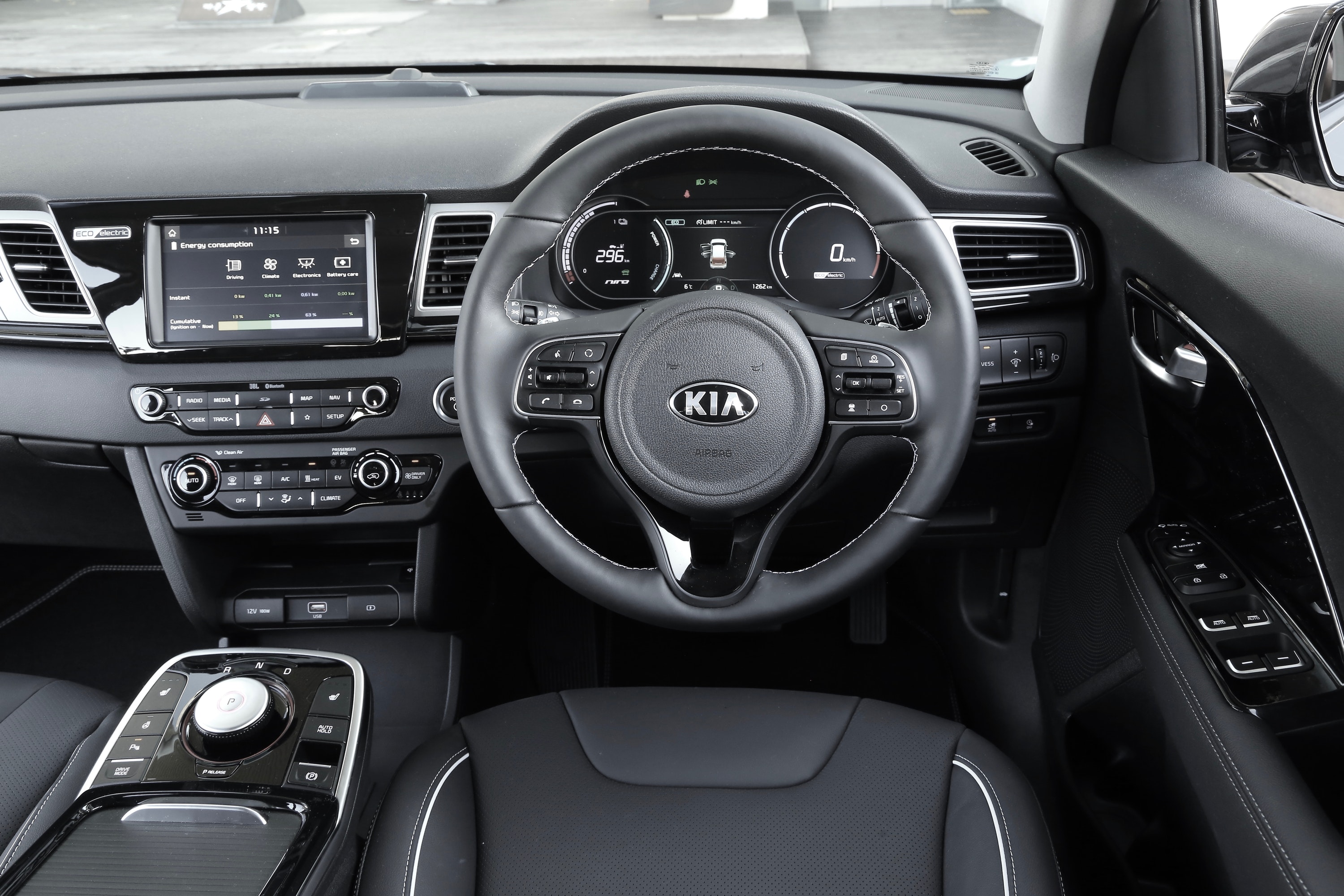 The design of the centre console is one of the most interesting features, with the all-electric powertrain not requiring a traditional gear lever and gear linkage. The physical transmission has been replaced with a rotating drive selector, while the dashboard features bright blue trim around the air vents, echoing the trim highlights found on the outside.
The 8.0-inch touchscreen HMI (human-machine interface) in the centre of the dashboard offers a series of features specific to Kia's new electric vehicle. Most importantly, it enables owners to locate nearby charging points and monitor the level of remaining charge and range.
---
What's the spec like?
Kia is keeping things simple when it comes to marketing the e-Niro in the UK. Only one variant of the car will be arriving on these shores – a 'First Edition' model that it hopes will satisfy everyone.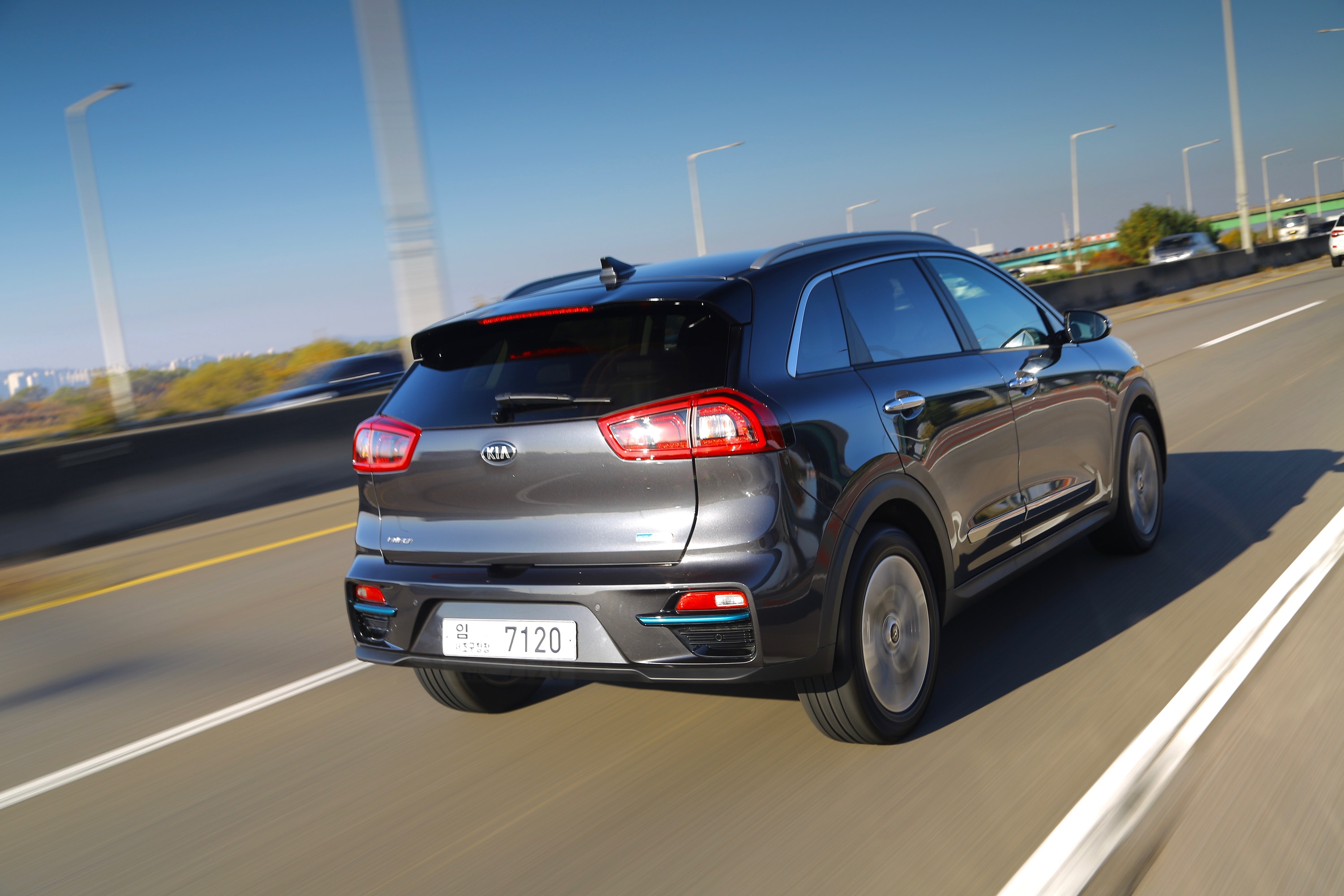 The exterior design features halogen headlights with Bi-Function projection, front fog lights, LED daytime running lights and LED rear combination clusters. Privacy glass for the rear windows and tailgate deliver an upmarket appearance.
Convenience features include rear parking sensors and a reversing camera system, electric windows all round, an auto-dimming rear view mirror and an engine start/stop button with a Smart Entry System. The rear seats handily fold down in a 60/40 fashion.
Other equipment includes rain-sensing windscreen wipers, automatic headlight control, electrically adjustable, automatic air conditioning, heated and folding door mirrors, and welcome and follow-me-home light functionality, making arriving home late at night safer, illuminating the pathway ahead.
Occupant safety is taken care of thanks to seven airbags.
---
Verdict
We think the e-Niro will be a big hit for Kia – it's stylish, feels poised yet powerful and delivers a winning combination of crossover capabilities with emission-free motoring.
It's a bit of shame about the PR headache the brand experienced at the start of December when it had to reduce the headline 301-mile range figure to 282 – notwithstanding that though, the e-Niro should be on every EV buyer's list of options, and we're sure dealers won't have any trouble selling their allocations of the cars when they arrive in showrooms in the spring.
---