Used Cars In stock
Adjust finance options to tailor the monthly repayments to suit your requirements. Find out more about Poor Credit.
49 Monthly Payments

£360

Total Price

£18,530

Customer Deposit

£0

Amount of Credit

£18,530

Apr

13.6%

Term

49 months

Total Amount Payable

£25,578

Fixed Rate of Interest

12.18%

Annual Mileage

8,000

Optional Final Payment

£8,272
Nissan Juke
When the Nissan Juke first hit the streets in 2010 it was a ground-breaker, beginning a sector all of its own, the small SUV; now, that sector is full of cars competing with it, but let's not forget that the Nissan Juke was the trailblazer.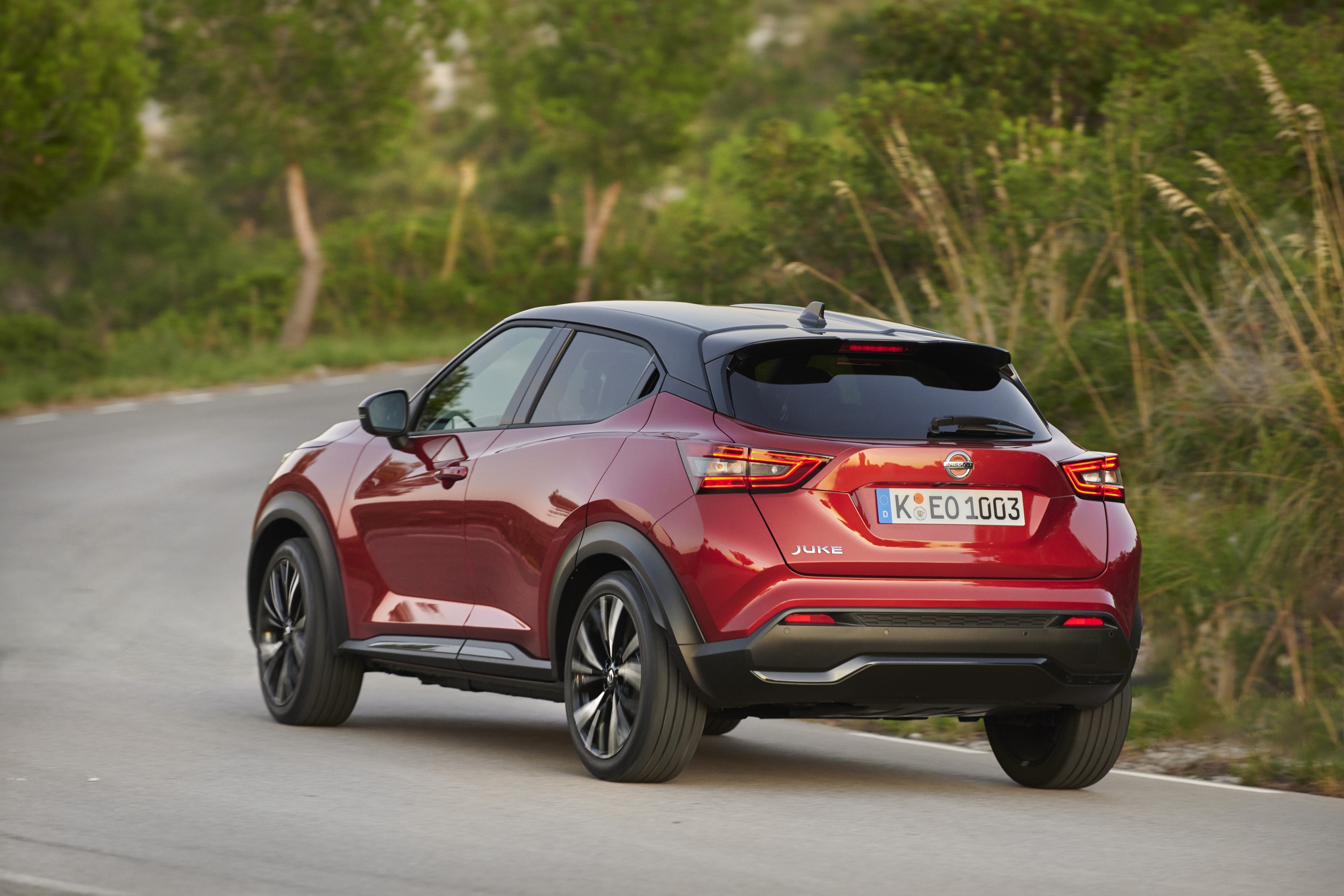 Used Nissan Juke
On first appearance the Nissan Juke is oddly shaped and somewhat cumbersome. You would think this was a deterrent to consumers, but quite the opposite. Instead the car has the reputation as a light, nimble, and extroverted vehicle.
The success of it's design is visible in the attempt of rivals to copy the concept following its launch in 2010. It is originally designed as a supermini derived SUV, with a mischievous aesthetic. Not surprisingly, their cars sell well, both new and second hand.
The Nissan Juke makes an excellent used vehicle as it combines performance with visual appeal and price. The car is targeted at a younger generation or older people with a youthful outlook. It's an excellent all round urban vehicle with many uses.
There's no denying that the Nissan Juke quirky styling is not for everyone, but with so many sold in the UK, it's clear that this unconventional looking car appeals to many of us. The Nissan Juke was first launched in 2010 at the Geneva Motor Show. It is a subcontract crossover SUV based on a passenger vehicle rather than a pickup truck and is designed and manufactured by the popular Japanese brand, Nissan.
In the decade since its launch, the Nissan Juke dominated the markets in Asia, America, and Europe, as consumers responded to its unique design and user friendly specifications. In 2019 the second generation was introduced.
The second generation model was first launched in the European marketplace. It was modified with larger dimensions, more stability, and better performance and is based on a new platform, making it lighter and stronger.
Your Options
The Nissan Juke is available in a broad range of options, since it is marketed at a style conscious segment of consumers. In general, it's advisable to avoid the four wheel drive and automatic models if you want better fuel economy. Instead opt for the N-Connecta trim, if possible for best performance, fuel economy, and kit.
Nissan Juke Engines
The engine of the Nissan Juke varies according to your trim. There are five engines to choose from, a combination or diesel and petrol engines with various specs. The top engine is the 1.6 litre turbocharged Dig-T that can reach 0-60 in 7.6 seconds
A Choice of Trims
So far the Nissan Juke has only two generations, but that doesn't mean there isn't plenty of spec to individuate your vehicle and make it personal. Different versions of the Juke exist, each with their own flavours.
The first notable feature is the safety standard on these cars, all jukes come with six airbags situated on the dash and in the seats. You want both style and substance on your road trips.
A road trip will also benefit from a CD radio with four speakers, 16 inch alloy wheels, and LED lights. The base spec Visia trim limits your engine choices but gives you tyre pressure monitoring, while the Acenta offers integrated Bluetooth and cruise control.
Other available trims include the N-Connecta which balances kitbag value and the Tekna which gives you lane monitoring and heated seats. It's fair to say there is plenty of room to make your used Nissan Juke your own.